Who are we ?
So Versailles is a unique company that brings together experts from various fields who all share a passion for Versailles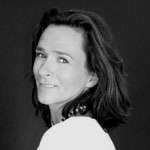 Séverine Sacchi
Séverine Sacchi, a graduate of Sciences Po Paris, has always worked in communications and events in an international environment. Creative and energetic, she chose to use her expertise to the benefit of her clients in her adopted city by creating So Versailles. Having worked in both French and American companies, she's fully committed to her clients' surprise and satisfaction.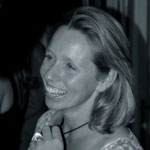 Sophie A
Sophie A. is a senior project manager having an extensive experience with complex « team buildings » and large groups of people.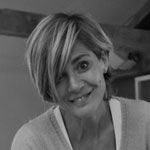 Edwige W
 Edwige W is both a great artist (paintings, sculpture) and an energetic and creative animator.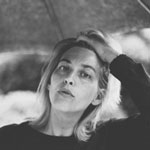 Charlotte C
Charlotte C develops the digital dimension of our corporate events, building on her international background and her joyful vitality.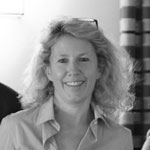 Géraldine K
Géraldine K. is a wine specialist and oenologist.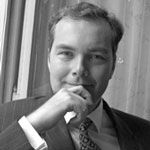 Fabrice C
Fabrice C. is an art specialist of the XVIIth and XVIIIth centuries and also a comedian. For 'So Versailles', he creates unique thematic visits through the Palace or more intimate locations.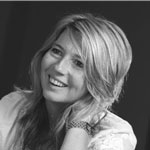 Elisabeth de F
Elisabeth de Feydeau is a famous perfume historian and author.
Concept
We create bespoke events, conventions, « team buildings » or exclusive private visits both for corporations and demanding individuals.
Events of any kind and any size
We know how to combine cultural interest and entertainment in our events, allowing guests to discover in a lively manner the diversity of the French "patrimonies" in a single place: architecture, gastronomy, wine tasting, music, theatre, crafts…
Private and exclusive venues
Our ambition is to open all the doors of Versailles for you whether you care for a private visit of the Palace at night or for a unique event with 10 or 300 guests in an hidden and private place.
Customized service
We are happy to adapt to your constraints, objectives and desires as well as to the number and the specificities of your guests. Our bespoke service will make any day or night in Versailles a unique and unforgettable experience for your colleagues, friends or family.
Testimonials
"

A huge thank you for the team building session « Make your Movie ». Not a single mistake with So Versailles: they are creative, adaptable, committed to quality and timing with a great sense of human relationship and talent to manage teams with a permanent presence.

Communications Specialist - BOREALIS

"

Thank you very much for the private tour of the Palace organized for us. We enjoyed the anecdotic way of telling the stories as well as the diner in this charming place just after.

PMO Assistant / IT Europe Restaurant Solutions / McDonalds Restaurants

"

An incredible three-day convention that met all our targets: offering to our distributors around the world unforgettable memories and engage them full speed in our growth journey.

"

This visit in hidden or unknown places of the Palace was as wonderful as I dreamt of for my family. Everything was perfect: preparation, welcome, guide, service…